The Beginner's Guide to Detailing like a Pro
When starting a project like detailing a car, it can be hard to know where to start. Detailing can be a maze — there are a number of different levels of detailing, with a number of different techniques and theories. Here are some of the basics that will help you get started off right.
Interior Car Cleaning
There are several things to keep in mind when cleaning the interior of a car, but it all starts with good vacuuming. Be sure to get into the seats, carpets, mats, the rear cargo area, the trunk, and headliner. Scrub and brush any stains on the carpet floor and move on to steam cleaning if you have to for more stubborn stains. After this, clean the windshield and windows for a nice extra shine. As a nice final step, spray a deodorant into the interior of the car to leave it smelling clean and new.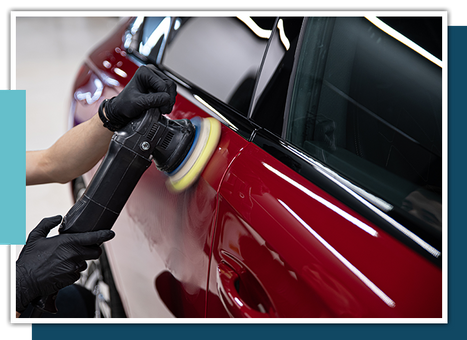 Exterior Car Cleaning
Give the exterior of the car a good wash and dry, which should be done by hand to ensure quality. Next is paint claying, which removes contaminants, overspray, and residue. After this, polish the car to make small scratches and swirls in the pain disappear. Sealing or waxing is the last step, and this is because it gives the car a glossy shine and adds a protective layer to the car's paint.
Restore the headlights
Before washing any painted surfaces, be sure to restore cloudy headlight and taillight lenses. This extra care makes such a big difference in the cleaning and restoration of any car. Restored headlights help make a used car look brand-new and can improve clarity for nighttime driving.
Don't Forget the Tires
We covered the most important exterior car detailing components above but wanted to take a second to talk about cleaning the tires, wheels, and engine compartment, which can get incredibly grimy and disgusting. Remove all of the grime and soils from wheels, tires, and brake components for a clean finish that wraps the entire detailing job together.
When it comes to trusting an auto detailer in the Denver/Boulder area, you can call upon the pros at Colorado Auto Spa. We have been working with luxury auto manufacturers, 5-star resorts, and retail clients to provide exceptional interior and exterior auto cleaning and ceramic coatings. Visit our website and contact us today.